Releases
Featuring Jeff & Sheri Easter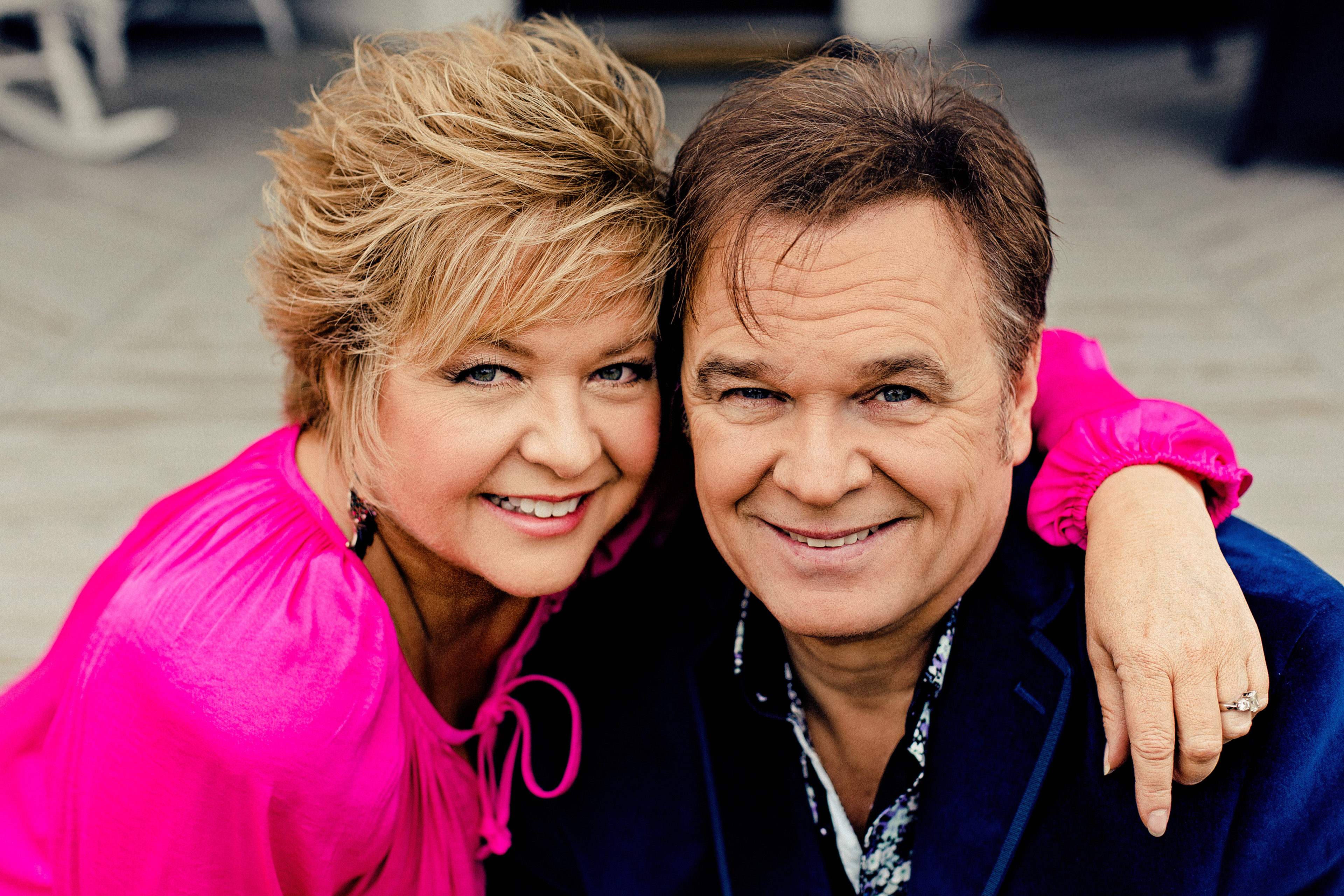 About
Jeff & Sheri Easter
For Jeff & Sheri, gospel music is genetically programmed into their DNA. As members of acclaimed musical families—Jeff's father is one of the Easter Brothers and Sheri's mother is a member of The Lewis Family—they grew up surrounded by the sound of people praising God through their musical gifts.After 26 years of music and marriage, Jeff & Sheri continue to encourage hearts while setting a standard of excellence in the field of Southern Gospel Music. Traveling now with their children, Madison on guitar and vocals, Morgan on vocals, and Maura, Jeff & Sheri have a dynamic sound/stage presence with unbelievable family harmonies and an authentic ability to communicate a message of hope. Their award-winning sound has garnered countless industry awards including GMA Dove Awards, a Grammy nomination, multiple Singing News Fan Awards, three Society for the Preservation of Bluegrass Music Association Awards, and a long list of others.
Jeff & Sheri Easter's most recent audio release, Expecting Good Things, embraces the sentiment by which this energetic southern gospel couple lives. The recording is a viable, precision produced recording that musically gratifies even the most demanding enthusiast's tastes—while staying true to the bluegrass/progressive country/bluesy style that has become distinctly their own.
We wake up pretty much the same way each morning. We have our routines and like it that way! But every now and then, our routine is nudged by an inconvenience—a cancelled meeting or a flat tire. Other days it's shaken to the core with the tough stuff of life—a loss or a diagnosis. Throughout the entire process of putting together this project, we have dealt with the tough stuff, the diagnosis of breast cancer, surgeries, and chemotherapy. We've experienced in vivid definition the "in sickness and in health" part of our marriage vows. Our marriage has been strengthened, our family has drawn closer and we have discovered a new way to breathe in and breathe out. These days we wake up each morning more thankful, more alive and expecting good things!