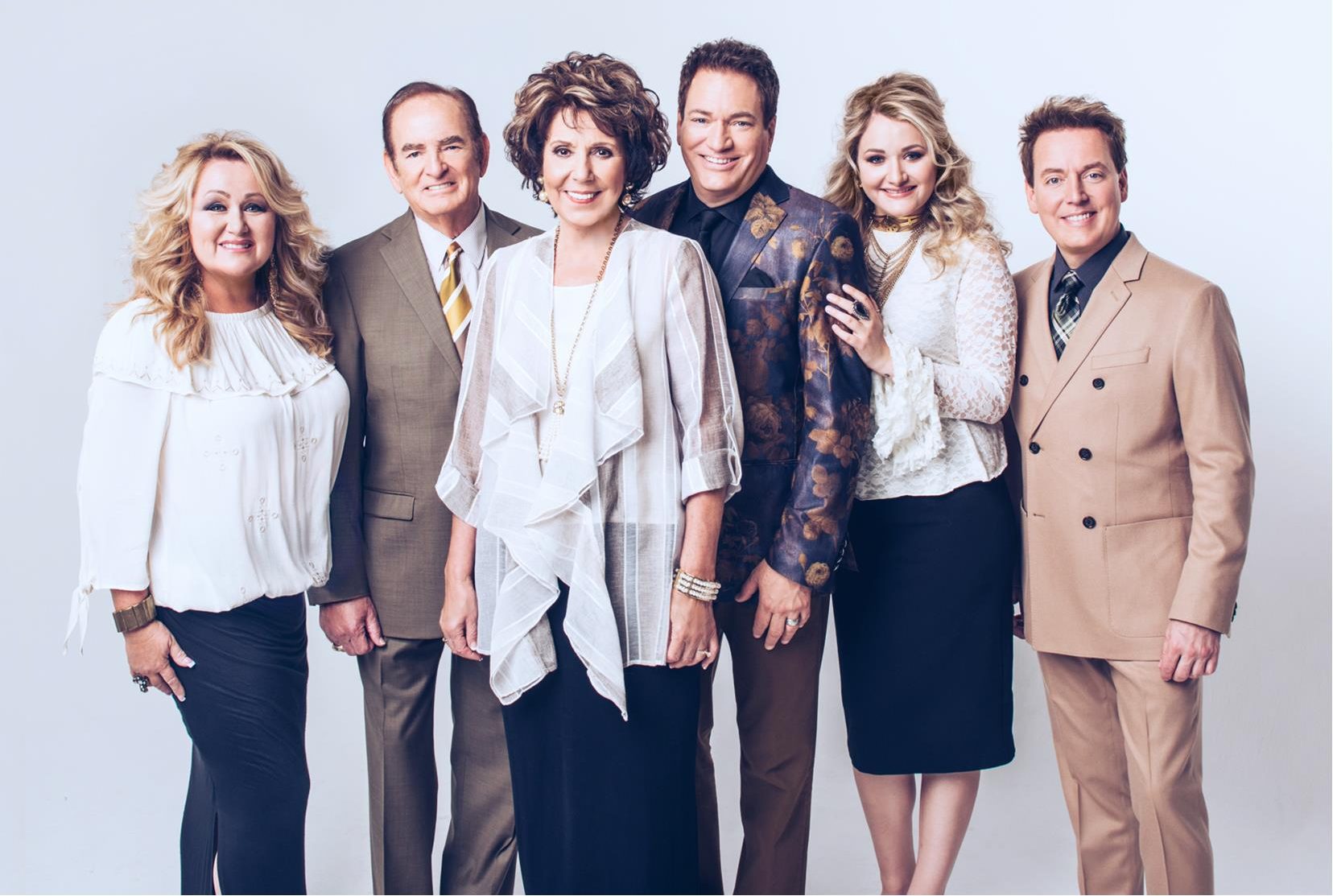 About
The Hoppers
The Hoppers have been a mainstay in the field of gospel music for more than 50 years. Claude and Connie Hopper began making their way around North America on a bus in 1957 with The Hopper Brothers & Connie.
Over the years, the Hopper Brothers and Connie welcomed and parted with musicians and singers who went on to acclaimed service in the gospel music. Eventually Connie and Claude's two sons, Dean and Michael, joined them full-time as lead vocalist and drummer to form The Hoppers. Kim Greene's powerhouse soprano voice was added to the group in 1989, after she and Dean were married.
With classic family harmonies that stay true their southern gospel roots, their sound has progressed to new heights with each recording. Throughout the '90s, the group began to see their songs achieve widespread success with number one Southern Gospel hits including: "Milk and Honey," "Here I Am," "Anchor to the Power of the Cross," and "Mention My Name." Since that time, The Hoppers have received numerous accolades including Mixed Group of the Year from the Heart's Aflame Awards, Diamond Awards, Singing News Fan Awards, and the Southern Gospel Music Association.
The Hoppers have been nominated for GMA Dove Award four times, and in 1998 Connie was presented with the prestigious Marvin Norcross award, which is given to those with excellence in "Devotion to family, service to Church, and contributions to the Gospel Music Industry." Singing News Fan Award for Musician of the Year has been given to Michael, and Kim has consistently been awarded the Singing News Fan Award for Female Vocalist and Favorite Soprano for well over a decade.
The Hoppers have brought unforgettable and heartwarming moments to the Homecoming stage since the early 1990's and their best-loved performances from the Homecoming series have now been compiled in an inspiring DVD hosted by Bill Gaither entitled The Best of The Hoppers. Through their music and their story, it is easy to discern that the heart of this family truly beats for their Savior and for songs that lift Him up.