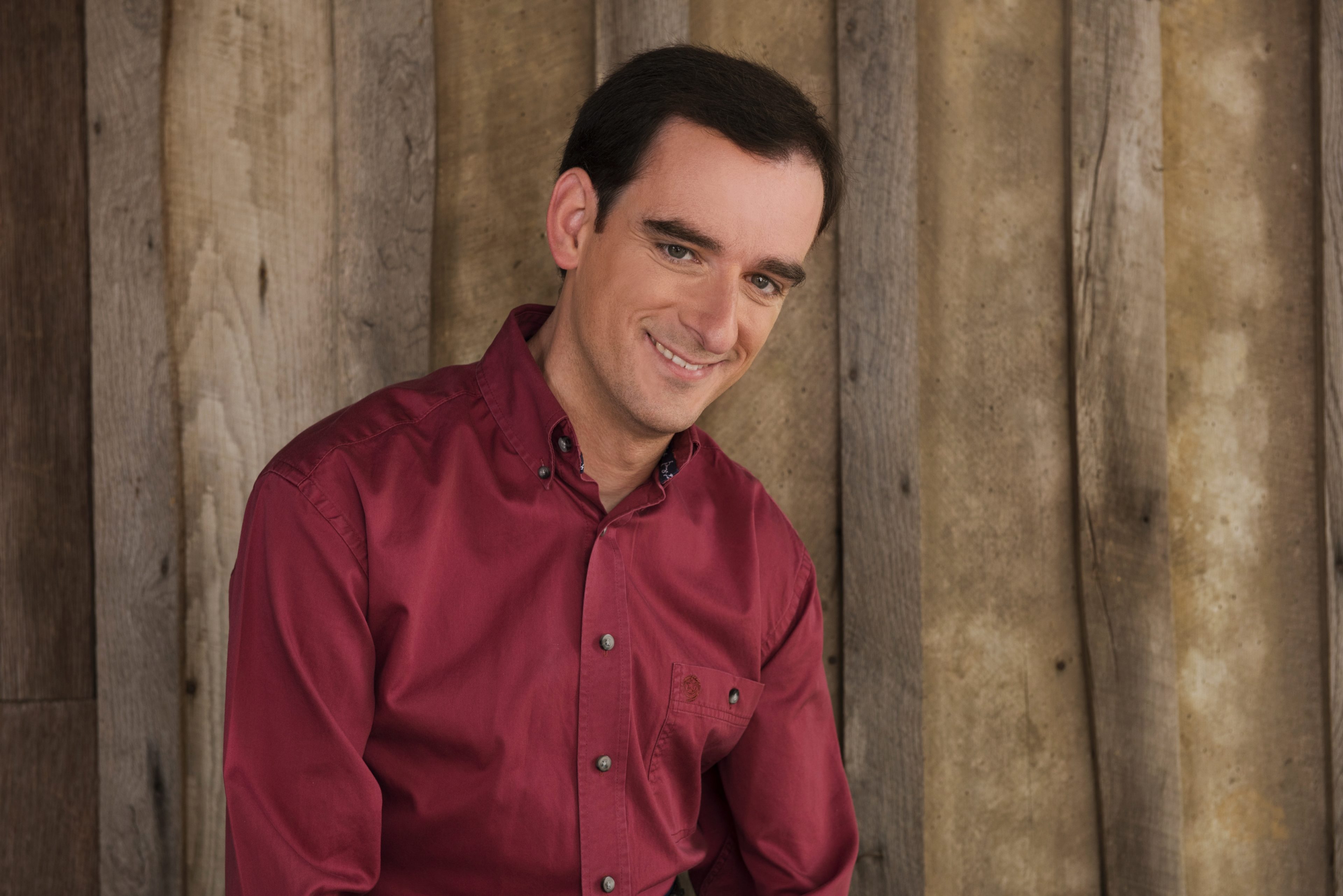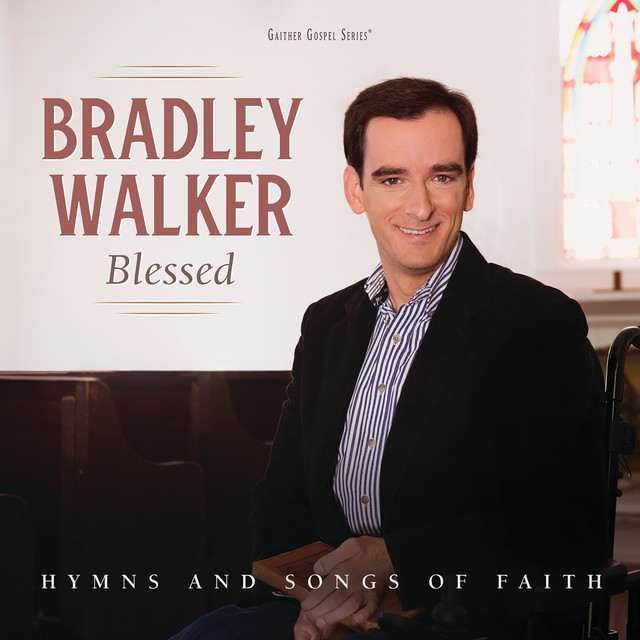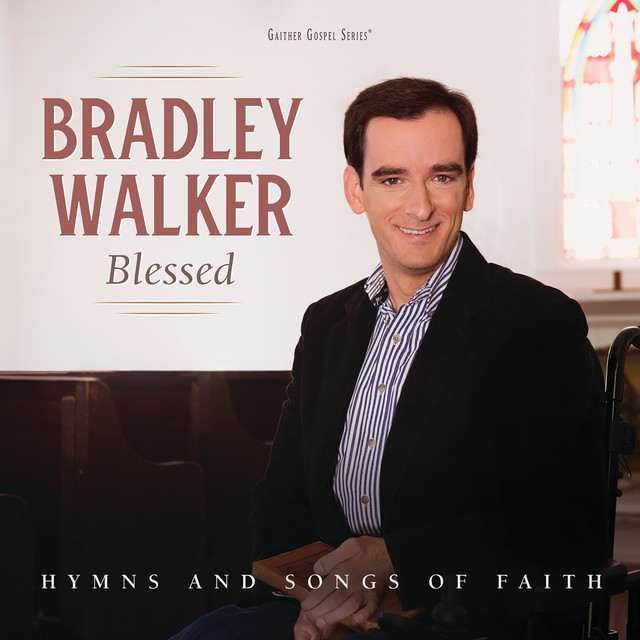 Latest Release
Blessed: Hymns And Songs Of Faith
Listen Now
Releases
Featuring Bradley Walker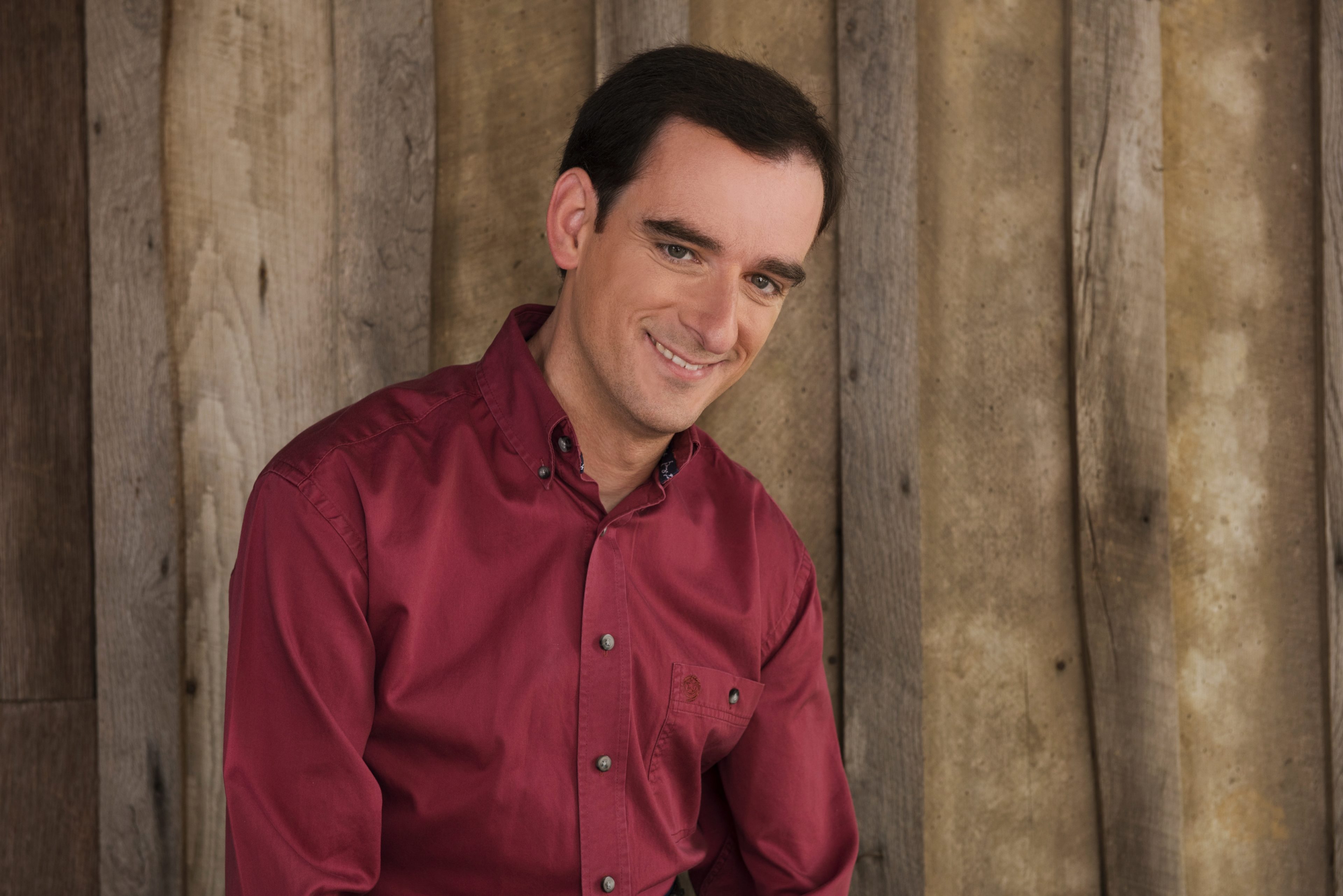 About
Bradley Walker
Country music is at its best when it's anchored in tradition, rooted in faith and family values and delivered with heartfelt passion that resonates with authenticity. That's the way Bradley Walker makes country music, and it's that approach that makes Blessed: Hymns and Songs of Faith such an inspired and compelling collection.
His 2016 album/DVD Call Me Old-Fashioned (Gaither Music Group) hit the top ten of the Country Albums chart and established Walker as one of the finest young voices to carry the torch for traditional country music. On his sophomore Gaither Music collection, Blessed, he returns to his roots, delivering some of gospel music's best loved classics, among them "Amazing Grace," "Victory in Jesus," "Because He Lives" and "I'll Fly Away" alongside new favorites like "I Will Someday," penned by Chris and Morgane Stapleton with Ronnie and Garnet Bowman. The 13-track album also features appearances by some of the top names in country, gospel and bluegrass, including Jimmy Fortune, The Oak Ridge Boys, Alison Krauss, Vince Gill, Rhonda Vincent, Charlotte Ritchie, Ricky Skaggs and The Isaacs.
"This is something that I've always wanted to do," says Walker. "I've always said, 'If I'm blessed to make records for any amount of time I want to do a gospel album, an album full of gospel songs I sang in church and gospel songs that I love.' So many of my heroes–Merle Haggard, Vern Gosdin, George Jones and Conway Twitty–cut some of the greatest gospel albums of all time and I've always wanted to do that. Probably all of us started out singing in church. I knew it was something I wanted to do at some point, and I'm thankful to have this chance."
Many of these songs have long been the soundtrack for Walker's life. Growing up in Athens, Alabama, he began singing in church but soon graduated to national television when The Oak Ridge Boys invited him to sing on the "Nashville Now" show when he was only 10 years old. Getting into the music business is a challenge for any young hopeful; but for someone born with Muscular Dystrophy, who has spent his whole life in a wheelchair, it might seem especially daunting.
However, Walker has never been one to let anything deter him from his goals, and he credits the support of his parents with fueling his drive to succeed. "Somebody has to put that in you," he says. "I'm thankful that Mama had the strength to put that in me at an early age because without that I don't think I'd be here right now. I try to let nothing hold me back. I know it's cost her a lot of sleepless nights a lot of times when I would get in my vehicle and drive to Nashville to go to the Station Inn to hear some good music or go to the Opry and hang out. I love it."
Possessing both a fierce, creative spirit and a determined, practical streak, Walker got an education and went to work as a Material Analyst at Browns Ferry Nuclear Plant while plotting how he would succeed in the music business. He has worked his day job while driving his custom van to Nashville to meet with songwriters, play gigs and pursue his dream of landing a deal and making it in the music industry. Along the way, he made a lot of friends and earned the respect of Nashville's top music makers who were impressed not only by Walker's evocative voice, but also his work ethic, playful sense of humor and easy-going charm.
One of his biggest fans was the late Joey Feek, who requested he sing at her funeral after her brave battle with cancer came to an end. It was there gospel legend Bill Gaither first heard Walker sing and was so impressed he signed him to a record deal shortly after. Call Me Old-Fashioned, his first recording with Gaither Music Group, was produced by Joey's husband, Rory, and accompanied by a DVD filmed in the couple's barn.
Though Walker had previously established himself in bluegrass circles while working with acclaimed producer Carl Jackson and had earned the International Bluegrass Music Association's (IBMA's) Male Vocalist of the Year title, Call Me Old-Fashioned broadened his fan base to the mainstream country crowd; and Blessed is sure to solidify his growing base in the gospel arena. "These are songs that mean so many different things to so many different people," he says of the songs on Blessed. "As far as picking the songs, it came down to the songs that mean the most to me, songs that I sang in church, songs I love that have some kind of meaning behind them, to me, in one way or another. We knew we wanted to do two or three things that were maybe a little bit more obscure and put a couple new things on there too. We were just trying to find the right mix. I think we've done that."
Working with producer Ben Isaacs, Walker has crafted an album that celebrates the church's most beloved hymns, putting his own unique stamp on the classics and giving them a fresh spin. Vern Gosdin inspired his soulful take on the usually upbeat "I'll Fly Away." "Vern turned 'I'll Fly Away' into somewhat of a ballad," says Walker, who gave "Victory in Jesus" a bluegrassy feel and enlisted Vince Gill to join him on the evergreen "Drifting Too Far from the Shore." "I love that song because it's real easy out here in the world to kind of drift away from what we know is right and where we know we need to be sometimes," Walker says. "It's a reminder, even to myself sometimes, 'Hey, you need to stay on the path.' I love that song. It's a more well-known song in the bluegrass world. Ben and I really wanted to represent my country influence and background and also my bluegrass influence on this record."
Jimmy Fortune joins Walker on "The Old Rugged Cross." "That is one of my favorite tracks on this record," he smiles. "I had never sang with Jimmy before. What a sweetheart of a guy! I grew up loving the Statler Brothers, and the first time I heard our voices together it brought me to tears because it's really, really special."
Longtime friends The Oak Ridge Boys join Walker on "Family Bible." "Talk about a full circle moment," he says. "They mean so much to me. They put me on national television when I was 10 years old. They supported me and have been right there with me through all of this, so now to have them singing on my record is just so, so special. That's something that will live forever. I can't even really find the words to say what it really means to have those guys on this. When I won Male Vocalist of the Year at the IBMA Awards Joe Bonsall and Duane Allen were there. They have been with me and supported me through my whole life. They are just fine, fine people. They've meant so much to me, not just my music career but my life."
Among the album's newer fare is "Say Something," a standout track written by Sonya Isaacs Yeary and Tim Menzies. "Sonya sent that song to me last year when we were looking for songs for the Old-Fashioned record," Walker says. "I loved it then and hung onto it. That song just really speaks to me, and I think it's a song that can speak to a lot of people because of what it says. We all come to times in our lives where we look for guidance and answers from God; and when you pray or ask Him for that guidance, you want to get an answer right away. You want to know what His will is right away. Sometimes we have to trust and wait for God's time. The song talks about being at a place in life where you are just totally relying on God to say something."
In addition to the album, Walker shares the songs from Blessed on a new DVD, which features musical performances as well as an insightful interview between Walker and Gaither. "A really good friend of mine told me, 'When you make records you'd better do something that you're going to be proud of. You'd better be proud of them because it's the one thing that we get to do that will outlive us and will be around forever. When we're dead and gone, when we leave this old world, these records that we get to make are still going to live on,'" Walker relates. "He said, 'So when you pick these songs and make these records it better be something that you're proud of,' and I'm so proud of this."
Blessed occupies an important space in Walker's life and artistry. It's the intersection of the music he loves and his faith in God. "What I love about it is the fact that it's gospel songs, but the arrangements are just as country as they get. I love that about this record," he says in that warm Southern drawl. "I think it's just a good representation of me. This is a record that I have honestly laid in bed at night and thought about. I thought, 'Man, what songs would I want to do if I ever cut a gospel album? How would I want it to sound? What would I want it to be?' I thought about that a long time ago, and I've always said that when and if I ever got that opportunity to make that record, I wanted people to be able to listen to this album and get a good sense of who I am–my style, what I love musically–but also who I am as a person too. I hope that when they hear Blessed that they can hear that."
It's a sure bet they will. His heart and passion shine through on every track. Faith is an intricate journey and Bradley Walker will make you want to join him on the ride.