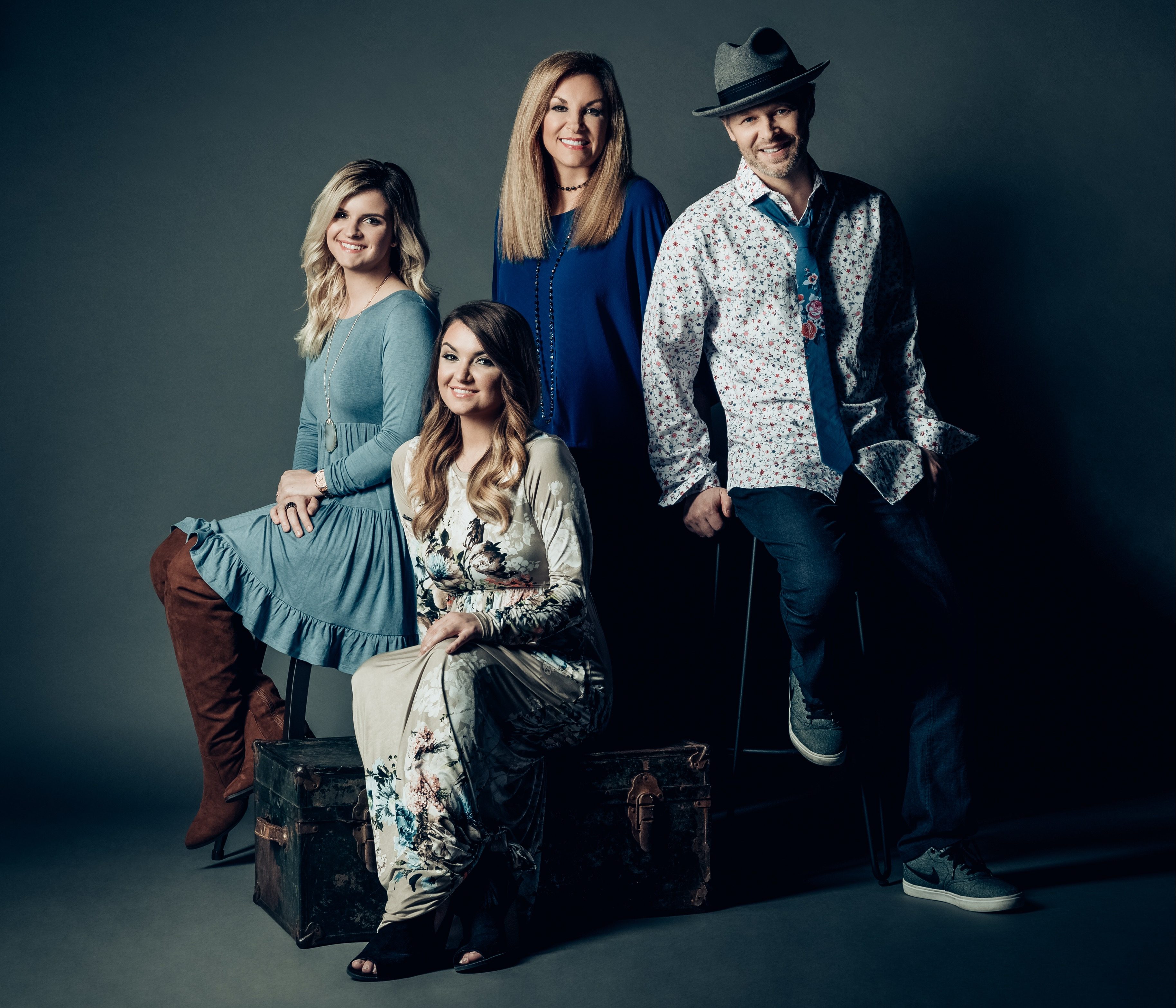 About
The Nelons
Standing on the legacy of founder and patriarch Rex Nelon, Kelly, Jason, Amber and Autumn continue their family's gospel music tradition with excellence, energy, and those timeless Nelon harmonies.
The Nelons have recorded more than 35 albums featuring chart-topping Southern Gospel classics like "We Shall Wear a Robe and Crown," "Come Morning," and "O For a Thousand Tongues." And while they embrace their traditional roots, their music bridges generational gaps to create a musical experience the whole family can enjoy.
Their awards and accolades include three Grammy Nominations, six Dove Awards, 14 Singing News Fan Awards and a People's Choice Silver Telly Award for the concept video "Excuse Me, Are You Jesus?" They are frequently featured on the Gaither Homecoming recordings and videos and have performed on The Grand Ole Opry, among other historic venues. But more than awards or applause, it is their heart for people and uncanny gift to communicate God's love that has helped them expand the audience for Gospel music around the world.
For original group member Kelly Nelon Clark, singing alongside her husband Jason and daughters Amber and Autumn brings her full-circle as she reflects on the countless nights she shared the stage with her father, Gospel Music Hall of Fame member Rex Nelon. "I can remember people saying, 'I wish you could see your father when you sing.' I didn't understand it then. But now as I watch my girls sing, I glow with pride and totally understand it."
Whether on the road or at home in Georgia, the creativity never stops… and neither does the family bond. Jason is a singer, songwriter and producer while Kelly is an accomplished actress in both television and film, appearing in movies like His Love Is Blind, The Cardinal Rule and Losing Faith. Amber is signed to Daywind records as a solo artist and recently released her first adult solo album Just Sing. Her powerhouse soprano vocals earned her the coveted Favorite Female Singer award at the Absolutely Gospel Music Awards. She has a Bachelor's degree in Christian Counseling and is working on her Master's degree. Autumn joined the group full-time just two years ago and has been wowing audiences ever since with her crystal clear soprano sound and musical talent on both the mandolin and banjolin. When she is not on stage, Autumn is working hard on her studies studying at Baptist College of Florida.
Together as The Nelons, Jason, Kelly, Amber and Autumn are a family devoted to God, to each other, and to ministering the Gospel of Christ through music and the Word.