The classic story known as Les Miserables is currently enjoying a resurgence of attention and awards after the December 2012 release of Les Miserables in movie theatres across the world. The movie is endearing new audiences to the powerful, timeless story, which originated with Victor Hugo's enduring novel and later was made into a musical with compelling songs that have also become classics. The story of struggle, war and pain, in the end, hopefully concludes that regardless of this world's battles, "There is a life about to start when tomorrow comes."
The moving song "Bring Him Home" from Les Miserables, is a song that David Phelps has loved and sung for years. His is among the most artful and moving interpretations of the song you might ever hear, and it is included on his most recent CD entitled: David Phelps: Classic.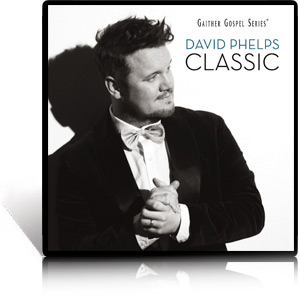 "Bring Him Home" contains a particularly pertinent message in light of the shocking national news released this week stating that among United States troops, more military personnel committed suicide in 2012 than were killed in combat. The terrors of war, of struggle and pain are taking their toll on our fallen world, and there are no easy fixes. This we know for sure: regardless of what tomorrow brings, we have hope in the One Who holds eternity in His hands.
As you listen to David singing "Bring Him Home," let it be a prayer for the brokenhearted all around us. Let it be an anthem for every human being who is lonely or struggling, and a beacon leading the lonely to healing, eternal Love.
Listen to "Bring Him Home" from David Phelps: Classic here.
Download David's rendition of "Bring Him Home" here for only 99 cents.
Download the entire David Phelps: Classic album here, or purchase the CD online here.