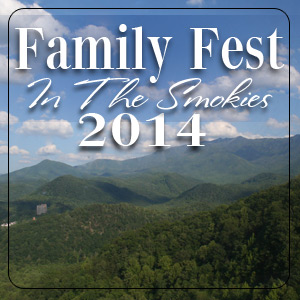 Reserve your seats for Family Fest 2014 here!
Family Fest is an annual Gaither tradition that has been going strong for more than 25 years… and it is still a highly-anticipated event every single year! We have set the date for our 2014 Family Fest and tickets go on sale Tuesday, January 15 at 10:00 a.m. Local Time.
This special weekend, held in Gatlinburg, Tennessee, every Memorial Day weekend, is packed with three days of the very best music and speakers. And we want to make sure you have a seat for our 2014 Family Fest!
Family Fest 2014 will take place at the Gatlinburg Convention Center in Gatlinburg, Tennessee, on May 23, 24 and 25, 2014; and it's going to be an especially incredible weekend. We are planning some wonderful surprises to make Family Fest 2014 an unforgettable event. We hope you will come and bring your friends and family!
In addition to Family Fest 2014 tickets available soon, we still have seats left for this year's Family Fest 2013, May 24, 25 and 26! We also still have some good seats left for Family Fest 2013.
Be ready to secure your seats starting January 15 at 10:00 a.m. Eastern Time so you can be there in person for another life-changing Family Fest weekend! See details on Family Fest 2014 here.
See a few special photos of past Family Fests here!