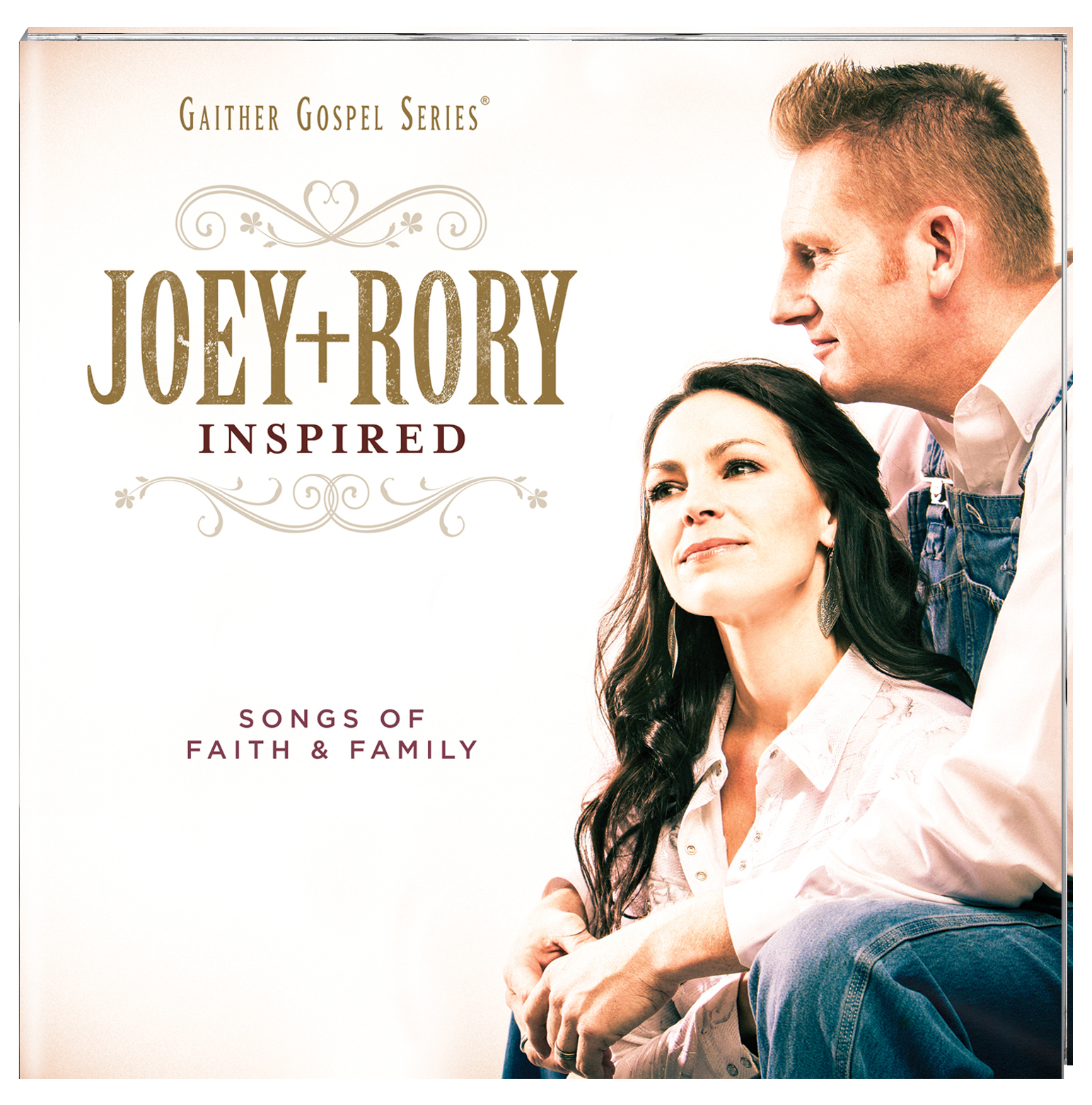 Inspired… Songs of Faith & Family features award-winning singer-songwriter duo Joey+Rory, bringing together songs that uniquely express the couple's journey of faith. Honest, beautiful and down-to-earth, Inspired is a country-gospel treasure that truly lives up to its name.
This brand new studio recording, set to release July 16, is comprised of tried-and-true gospel favorites combined with newer songs, written fresh from their own experiences, including:
In The Garden
Long Line Of Love
Are You Washed In The Blood – with The Isaacs
My Life Is Based On A True Story
Turning To The Light – with Bill Gaither
The Preacher And The Stranger
Amazing Grace
It'll Get You Where You're Goin'
Gotta Go Back – with Josh Turner
Hammerin' Nails
I See Him
Leave It There
Listen to a song sampler from Inspired here!

Pre-order Inspired… Songs of Faith & Family here and you will immediately receive a free download of "Amazing Grace" from the album!
To give you a little history about Joey+Rory, the duo is comprised of married couple Rory Feek and Joey Martin Feek, who competed in CMT's Can You Duet and became the show's third-place finalists in 2008. After a number of award nominations, the couple received the 2010 Academy of Country Music Award for Top New Vocal Duo and the 2011 Inspirational Country Music Award for Vocal Duo. Joey+Rory have released four recordings since 2008 and host their own television program "The Joey+Rory Show" on the RFD network. Joey grew up in Bill and Gloria's hometown of Alexandria, Indiana, and the couple's music reflects those smalltown roots. Faith and family are part of their fiber, and this project is one they have anticipated for many years.
Learn more about Joey+Rory at their website, www.joeyandrory.com.