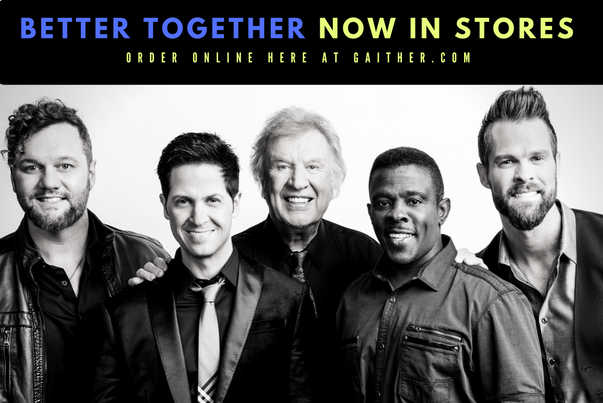 Gaither Vocal Band: Better Together
Release day is finally here!
You can now find the Gaither Vocal Band's brand new CD, BETTER TOGETHER, in stores across North America!
For those who love going "behind the scenes" enjoy the video footage below of the Gaither Vocal Band in the studio during the making of this incredible new release, please hear from the man who but the "G" in "GVB" with his thoughts on Better Together!