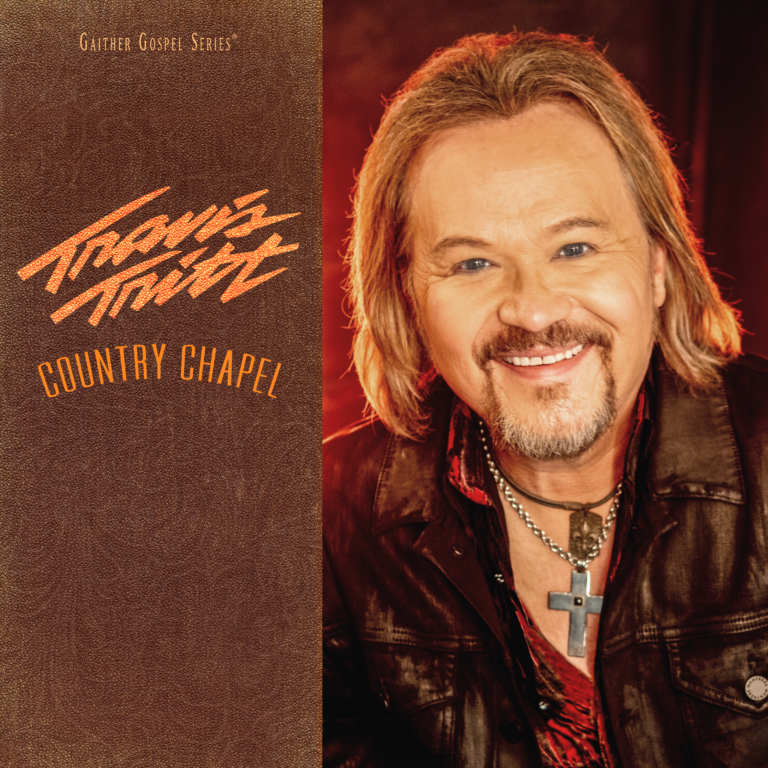 September 17, 2023
Travis Tritt Partners With Gaither Music Group To Release Debut Gospel Album, Country Chapel, Drawing Inspiration From His Childhood Roots – Out Now!
Back to News
Multi-award-winning artist Travis Tritt has released his long-awaited debut Gospel project, Country Chapel, beckoning listeners on a nostalgic voyage into the depths of his childhood roots. The heartfelt album captures audiences with its genuine renditions and powerful testimonies of redemption, paying tribute to Tritt's formative years within the warm embrace of the Country Chapel. Country Chapel is now available on streaming services worldwide here.
Produced by Dave Cobb at Georgia May Studio in Savannah, Georgia, Country Chapel seamlessly blends traditional church harmonies with Tritt's signature award-winning vocal style, offering a unique and inspiring listening experience. This long-awaited Gospel project promises to be a defining milestone in Tritt's illustrious career, touching hearts and souls through the universal language of music.
Released by Gaither Music Group, Country Chapel will be available on September 15, 2023. The spotlight tracks, "When God Dips His Love in My Heart" and "Like the Father Loves His Son," were released on July 21, 2023, and August 18, 2023, respectively. Country Chapel is distributed by Capitol Christian Music Group and Universal Music.
Country Chapel Track Listing: 
1. "When God Dips His Love In My Heart" (Cleavant Derricks)
2. "Like The Father Loves His Son" (Travis Tritt)
3. "Mama Used To Pray For Me" (Travis Tritt and Aaron Raitiere)
4. "In the Valley (He Restoreth My Soul)" (Dottie Rambo)
5. "Uncloudy Day" (J.K. Alwood)
6. "Wayfaring Stranger" (Public Domain)
7. "Nobody's Fault But Mine" (Blind Willie Johnson)
8. "The Baptism Of Jesse Taylor" (Dallas Frazier and Sanger D. Shafer)
9. "Why Me" (Kris Kristofferson)
10. "Little Country Chapel" (Travis Tritt and Aaron Raitiere)
Tritt recently graced the virtual stage of Talk Shop Live in a captivating conversation with acclaimed journalist Deborah Evans Price. During this exclusive interview, Travis Tritt offered a behind-the-scenes look into the making of his highly-anticipated new album, Country Chapel. The engaging discussion can be seen here.